Introducing Kimberlee Mitchell
Posted by: Gerald Bell | September 27, 2020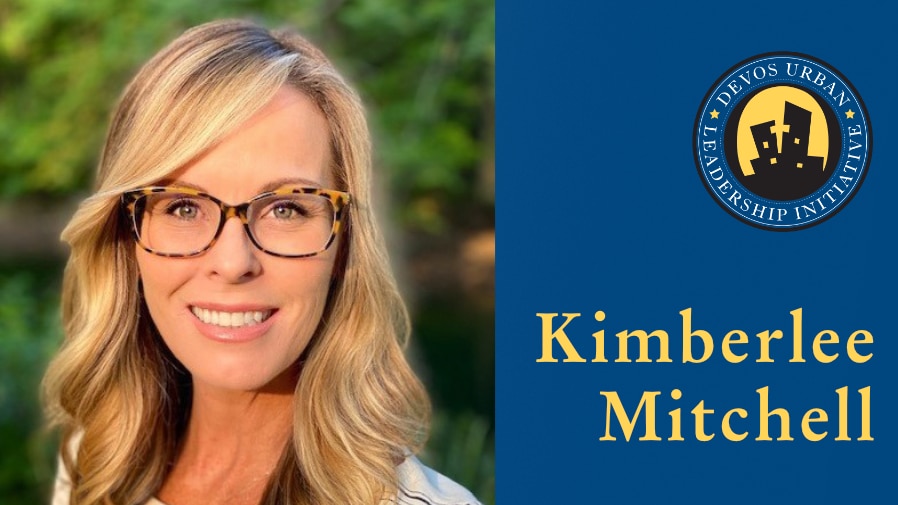 The staff of DVULI is honored to introduce Kimberlee Mitchell who joined our team in August as the communications manager. In this role, Kimberlee will be responsible for providing direction to our national brand strategy. She will assume collaborative oversight to the various communications elements that span from print, electronic material, video, social media posts, website, and other creative, public relations and media-related tools.
A native of Southern California, Kimberlee comes to DVULI with an extensive background in public relations and marketing communications. Previous to her work with DVULI, Kimberlee has invested her talents in various industries such as Christian education, child safety, fashion and beauty, entertainment, broadcast media, and the nonprofit sector. Our team has confidence that what Kimberlee understands about brand identity and storytelling is a key component to our marketplace positioning around leadership development and community collaboration in the urban context.
"I am honored to be a part of a well-executed program where ministry and leadership training is top-notch," says Kimberlee. "It's an honor to be on a team that is serving a community of folks who do such all-important work."
While in California, Kimberlee tested the waters of ministry as she served with a church planting team, which afforded her leadership opportunities to help form and host home group Bible studies, coordinate a preteen ministry, and journey with people who were broken and in need of support.
"I loved working in our church youth program," she reflects. "Thousands attended our youth VBS, so we created a tween Bible study program to sustain tween outreach year-round. It was a sight to behold watching the Lord pave the way through the many challenges. I was forever changed by the fellowship, collaboration, and the heart-piercing experience of seeing kids engage in learning God's Word and choosing to follow Christ!"
When Kimberlee takes a break from her profession, she enjoys precious time with her husband, two kids, and their Yorkie named Lilly. Her passion for family has been demonstrated nationally when she became a child safety expert and injury prevention advocate. In this work, Kimberlee dedicated time to making public appearances to create awareness and educate parents and caregivers about keeping their little ones safe and injury free.
A well-seasoned communications professional, Kimberlee is excited about bringing her experience to the mission of DVULI. "I have the heart to serve and to mentor," she says. "I look forward to working side by side with my team to help enrich those who have devoted their lives to serving urban communities."
Kimberlee and her family have been living in West Michigan for six years. They are blessed by the embrace of their new community and by establishing roots within the midwestern culture.
Join our team in welcoming Kimberlee to the DVULI family. Feel free to drop her a note at kimberleem@dvuli.org.