Bible Hub
Posted by: Misael Guzman (Newark 2014) | July 23, 2019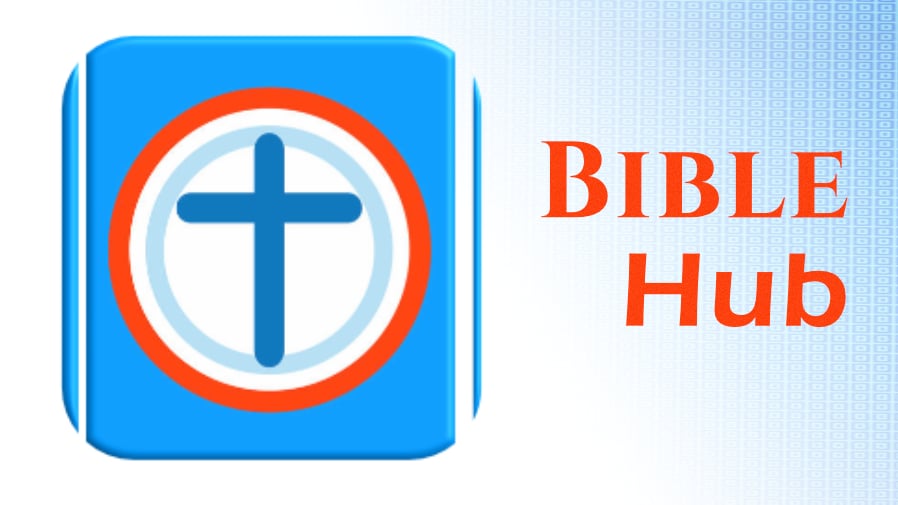 When I was younger, a salesman managed to sell my parents a New Standard Encyclopedia—17 heavy volumes dressed in red and black hardcovers with gold lettering. My parents saw value in the wealth of information found in those tomes. Today, that wealth of data is a drop in a bucket compared to what we can find on the Internet. Technology is always evolving and has come a long way since the days of encyclopedias and dial-up (i.e., AOL).
Technology impacts the way many of us learn and, this personally holds true for me, how I study scripture. Today, we have an array of different resources and tools at our fingertips to help us study scripture. One of my go-to tools is the website Bible Hub (biblehub.com). Bible Hub (also in an app for iOS and Android) is an online bible study suite featuring classical Hebrew and Koine Greek text analysis. The website and app offer other resources such as commentaries, concordance, devotional, sermons, and dictionaries.
I use Bible Hub often, especially when I want to dive deeper into a passage or verse. When I study scripture, it is critical I understand its context. Usually, I need to dig deeper to understand context and meaning. For example, when you search John 1:14 (NIV) we find the word "dwelling," and when we use the text analysis tool Bible Hub offers, we can see how it correlates to "tabernacle." We understand the significance of tabernacle in the old testament; it is where God's presence dwelled. Today, we are God's tabernacle, and his presence dwells in us.
I find that today's technology is our greatest asset to combat biblical illiteracy. Scripture, when unadulterated, is multifaceted. While youth workers have access to animated scripture geared towards children, audio reading of scripture, and thousands of reading plans and niche devotionals, I encourage you to check out Bible Hub the next time you are studying scripture. I also encourage you to pray God will give you a more profound revelation of His word through using this app.