Welcome Benita Hopkins
Posted by: Gerald Bell | October 29, 2020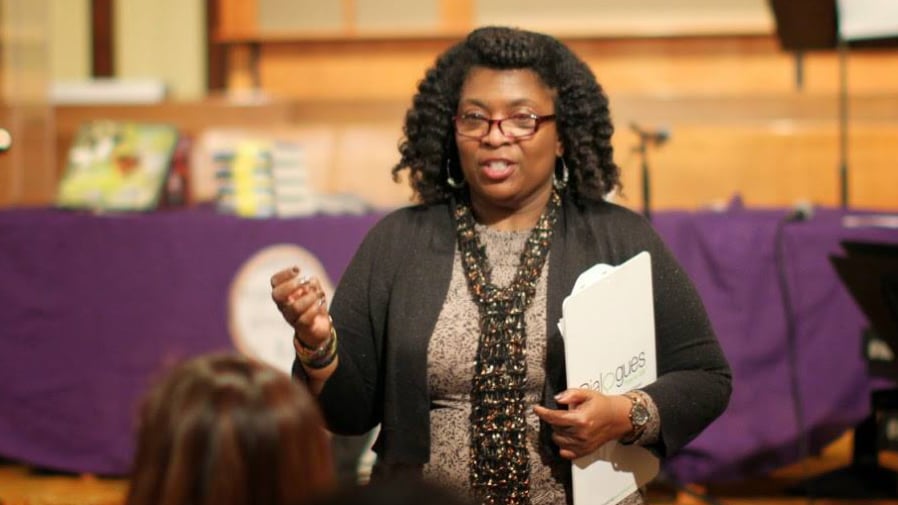 Please join DVULI in welcoming Benita Hopkins (Oakland/San Francisco Bay 2015) to our team of liaisons. Benita has been assigned to alumni relations and local follow-up efforts in Fresno and the Oakland/San Francisco Bay Area.
For more than 20 years, Benita has served in urban ministry addressing causes such as youth education, human trafficking, poverty, and social justice. She currently serves as the director of education with Generations United, an agency in Redwood City, California, that empowers underserved children and families to reach their full potential. She is the former director of community education and engagement with Love Never Fails, a nonprofit committed to the trafficked population.
"I was so jazzed when I was offered the liaison position. I was, of course, on a call and had to control my emotions," Benita reflects. "I was elated to know I was being entrusted with the task of connecting more people to the cause of Christ and the programs of DVULI."
As an alumna, Benita served on the selection panel for the current Oakland/San Francisco Bay cohort. She has been active in local follow-up coordination and a contributor to our quarterly newsletter On The Level. One of her responsibilities as a liaison is to coach incoming cohorts as they go through the DVULI training. This enables her to support the participant's learning experience and further privileges her to reengage the curriculum and training process.
"I love everything DVULI stands for," says Benita. "The training and lasting support alongside urban youth workers are exceptional. More and more programs of strong Christian accountability are needed around our country for those on the front lines of this important community work."
Alumni from both Fresno and Oakland/San Francisco Bay have already embraced Benita and expressed their support for her in this new role. She is excited to see the outcomes of follow-up and continued training and development of the urban youth worker networks in these communities.
"A lot needs to be accomplished in both areas. The Fresno cohorts are eager to work together on a project they have been contemplating. The Oakland/San Francisco Bay Area is still working on meeting more regularly and will be brainstorming the plan for next year soon," reports Benita. "There are a lot of people in and between the two areas, meaning there is always more to accomplish."
In 2015, Benita received the Modern-Day Abolitionist Award for Education by the San Francisco Collaborative Against Human Trafficking and now serves as board co-chair for the organization.
You can congratulate Benita on her new role at benitah@dvuli.org.