The Missing Middle
Posted by: DVULI | July 27, 2021

Being at the center of controversy is nothing new for my community in Minneapolis/St. Paul. The excessive force that led to the death of George Floyd and the violence that followed resulted in unfortunate levels of trauma for our youth.
This calamity and other traumatizing events in our city have left many young people discouraged, and we are seeing a serious domino effect. Youth now have trust issues with legal authorities, civic leaders, and in some cases, the advocates (youth workers, clergy, etc.) who are attempting to improve conditions for them. Many of the specialized programs and opportunities for youth are being ignored, and leaders are struggling to recruit and retain the very young people who claim no one cares.
Unemployment has been a major source of discouragement for youth. Even though there are countless resources for jobs, special skills training, apprenticeships, scholarships, and more, there remains a disconnect. Youth are choosing not to take advantage of these opportunities to position themselves for success.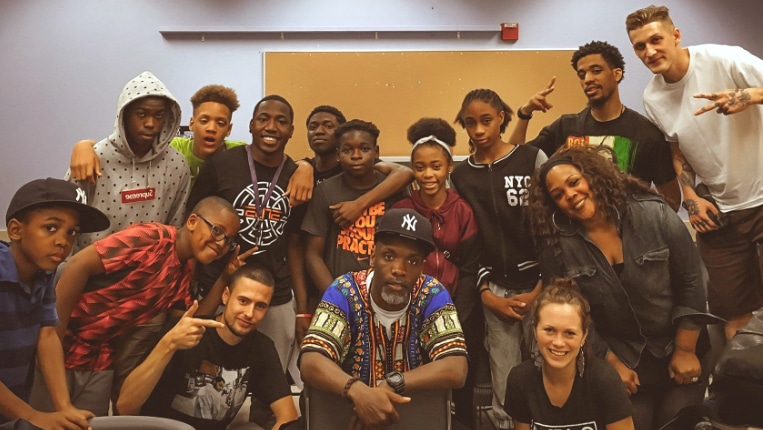 I have participated in several conversations about how we need to deal with traumatized youth in our neighborhoods. Some leaders believe we should merely focus on the spiritual aspect (faith commitment, Bible study, youth group, and discipleship). Other youth workers are placing their focus on wealth redistribution and job creation.
I am in favor of both approaches, but that does not completely address what my colleagues and I coined "the missing middle" due to trauma. The missing middle is inner emotional support for youth who have what it takes to thrive but lack the initiative to do more than just survive.
In 2020, youth discouragement mounted as COVID 19 and trauma left young people feeling disempowered and hopeless. Despite all of the job trainings and entrepreneur opportunities we have developed, it has not been enough to motivate them to become proactive and pursue positive change in their personal lives.
There have been times when I have helped students find employment, but they never showed up to work. Some were granted scholarships to attend trade schools and never followed through. I was disheartened, but I realized that the trauma they were wrestling with and the fear of leaving what's familiar (even though it was dysfunctional) was overwhelming. Many of them lived in survival mode, which hindered their ability to think about the long term.
As a result, my colleagues and I had to shift our focus and deal with the trauma and the issues that created roadblocks impacting young people's ability to focus and set practical goals. I developed a curriculum called PACE (purpose, activate, celebrate, empowerment), a program that focuses on addressing attrition issues. It is a four-week training that confronts interpersonal challenges and teaches the importance of soft skills such as listening, personal determination, resolving conflict, emotional intelligence, and more.
PACE participants are assigned two Life Advocates for the long haul. They meet weekly for a minimum of 12 weeks, depending on assessed needs. Our Life Advocates are working or retired professionals such as doctors, lawyers, teachers, custodians, and more. They walk alongside the participant without prescribing what they should do, but they keep them accountable as they set practical goals. Only if necessary will the Life Advocate recommend therapy for the participant.
The overall goal is to address the missing middle, which is the internal emotional issues participants are wrestling with before they are hired or make a new commitment. Part of the goal is to shift their mindset from money-focused to career-focused. In order for that to take place, we must surround them with counsel that guides them to embrace focused
commitment.
We have been able to see progress in the lives of young people in the Twin Cities. But we realize that Bible study and programming are only part of the process and that walking alongside young people allows us to have a greater impact and see a tangible improvement.