Reunion 2023 Event App
Posted by: DVULI | August 23, 2023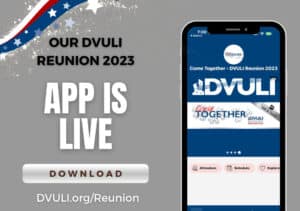 It's DVULI Reunion 2023!
We're excited to "Come Together" from August 30 to September 2 in Philadelphia for our alumni reunion.
Download the event app to make event communication, connection, and celebration a breeze.
Download for iOS or Android or scan below. The app name is "Cvent Events."
Once installed search for "Come Together DVULI."
Load the Reunion 2023 event by clicking the icon on the right.
Log in with your name and the email address you used to register.
The app will send a verification code via email.
See you in Philly!