News – Breakthrough: Obed Escobar
Posted by: DVULI | January 31, 2022

by Kimberlee Mitchell, Staff Writer
Nine years ago, a group of local youth pastors decided to hold a prayer walk in downtown Phoenix. To their surprise, more than 1,800 youth workers, youth, and parents showed up. This extraordinary event planted the seed in Obed Escobar's (Phoenix 2017) heart to launch a practical training hub for local youth workers. The idea was a divine appointment, but the challenge of executing it was overwhelming because he and his team were not yet fully equipped for the task ahead.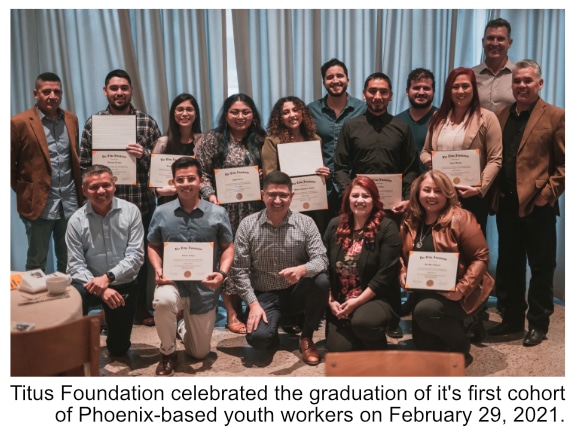 Obed had recently started the 15-month DVULI journey and learned early on that before he could address his team's needs, he had to address his own leadership at home. At NC1, Henry Greenidge's testimony of ministry success and personal failure hit Obed hard. "I'll never forget his powerful story," shared Obed, who had never before heard a pastor be so open and vulnerable. What Obed took away from Henry's case study was that investing in his marriage and family needs to be priority one. "I love my wife with all my heart," shared Obed in his written breakthrough plan. "But I was failing miserably in demonstrating my love for her with actions." To create daily connection, he implemented a chat group with his wife and family where they could get real with one another and share prayer requests and scripture. Obed realized, "I can only give what I have, and taking care of my spiritual life and home life first is the most important thing I can do to lead others."
With his family headed in the right direction, he set out to make changes at work. The core value of interdependence made a deep impression on Obed. He was able to put into action a precedent-setting city-wide collaboration. With the help of his fellow DVULI alumni and pastors from local churches, they combined efforts in one huge youth service. "It was awesome to see everybody," recalled Obed. "We had African American, Hispanic, and Asian kids from FCA, Young Life, and other youth ministries."
Obed goes on to describe, "It was a perfect example of working together and putting our organization names to the side. In order for us to make a dent and effectively reach youth in Phoenix and transform communities, we have to do it together."
DVULI's Community Youth Development (CYD) workshop shifted something in Obed when it challenged him to view the community of Phoenix in a different way. In the past, he labeled the community as "at risk" and struggled to see its resources. The CYD training transformed his mindset by opening his eyes to see a wealth of organizations, partners, volunteers, and donors who were ready and willing to work together. They simply needed to be asked and galvanized.
With a new perspective, Obed discovered what he now calls an "at hope" community bustling with promise. "The workshop allowed me to see the difference between preaching the gospel and living out the gospel together in the community we all call home," admitted Obed. "The tools allowed me to see the needs and see the resources."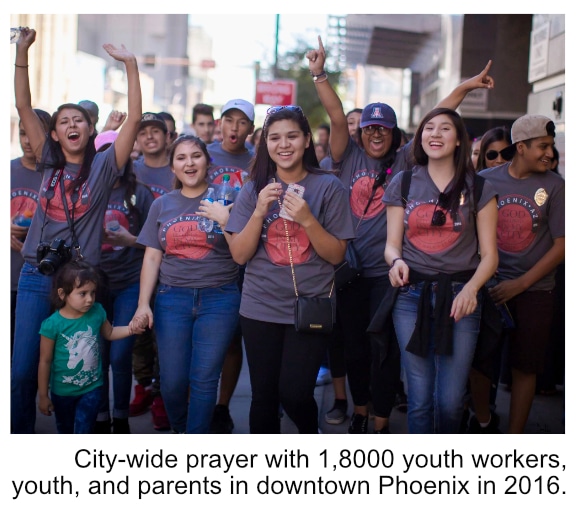 What started as an idea for a training hub for youth workers has grown into a nonprofit called Titus Foundation. Obed uses the DVULI model for his work at Titus and credits being able to expand and execute at a higher level due to his training. "Although my team was already working on equipping youth pastors and leaders, DVULI gave us a complete set of tools, training, encouragement, and clarity to effectively engage, equip, and empower the next generation of leaders in Arizona."
Titus Foundation now hosts leadership training cohorts, worship events, and city-wide conferences, which reached 300+ youth pastors and leaders in 2021. In January of 2022, the foundation celebrated its first graduating class of 11 participants. The training is condensed into one year, and instead of a breakthrough plan, participants are tasked to present a plan of how they are going to bring transformation to their communities. In the coming months, there will be 11 community projects rolling out across Phoenix as a result. "It's because of DVULI and the generosity of the DeVos family that the city of Phoenix is going to be transformed."
Obed and his team hope to expand by adding more cohorts and more cities to prepare even more youth workers "to be ready for every good work" (Titus 3:1 ESV).
---