DVULI Highlights Alumni Howard Eddings and Carolyn Bibbs
Posted by: DVULI | February 28, 2023

by Gerald Bell, Staff (Kansas City 2003)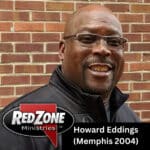 The city of Memphis, Tennessee has been labeled the top city in the US to offer the story of Black History year-round. DVULI is honored to have provided training to 36 urban youth leaders in Memphis, many of whom have remained in youth work since graduating from the 15-month training.
In celebration of Black History Month, we have chosen to highlight two Memphis-based DVULI alumni who are making history by impacting underserved youth right where they have lived for more than 25 years.
Howard Eddings (Memphis 2004) is the Founder and CEO of RedZone Ministries, a holistic outreach ministry whose primary strategy is to serve urban young people between the ages of 9-18 who live in one of Memphis' most under-served communities, the Orange Mound neighborhood. RedZone serves 120 students per week with academic encouragement, social enhancement, economic development, spiritual guidance, and faith formation.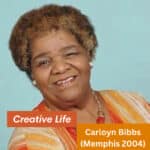 Carolyn Bibbs (Memphis 2004) is President and CEO of Creative Life Preparatory School, a K-12 school in South Memphis that has been impacting youth for 45 years. Creative Life Prep is the first private school in the area designed to promote accelerated learning for children who thrive more successfully in smaller classroom settings with individualized instruction. Carolyn and the school have received state and national recognition for helping youth overcome academic barriers.
---
Cover photo by Joshua J. Cotten on Unsplash