Alumni Profile: Boris Villacorta
Posted by: DVULI | August 30, 2022

by Audra Beaty (San Antonio 2022)
► ALUMNI: Boris Villacorta (Los Angeles 2005)
► ORGANIZATION: The Bresee Foundation
► CURRENT POSITION: Gang Reduction and Youth Development (GRYD) Case Manager
Tell us about your youth program and how you fulfill its mission.
I have worked in youth programs for 34 years, including 20 years with the Bresee Foundation in Los Angeles, CA. The organization's mission is "to battle poverty by empowering local youth and families with skills, resources, and relationships necessary to thrive." Bresee offers several programs for youth and their families that fulfill this mission. I serve as the case manager for the Gang Reduction and Youth Development (GRYD) program, where many young people experience housing insecurities, which can lead to gang involvement. The GRYD framework is not limited to the prevention of gang involvement but also provides the community with resources to stabilize their living conditions.
Why do you think God has called you to this work?
My life story begins as a young child growing up in El Salvador during the civil war in the 1980s. Our family immigrated to Los Angeles to escape the violence. As an immigrant youth, I could have easily gravitated to negative influences in a city like Los Angeles to fit in. Since I chose the right path, today I work with many immigrants who have fled their countries of origin in search of safety and economic opportunities.
In El Salvador, I attended church and heard Archbishop Oscar Romero speak. He inspired me to serve the most vulnerable in my community. Romero's message said, "There are many things that can only be seen through eyes that have cried." I remind myself of this when I serve urban youth. God has called me to live and work as a servant of the gospel as represented in Matthew 5:14–16, which states, "You are the light of the world. A town built on a hill cannot be hidden. Neither do people light a lamp and put it under a bowl. Instead, they put it on its stand, and it gives light to everyone in the house. In the same way, let your light shine before others, that they may see your good deeds and glorify your Father in heaven."
What do you hope to accomplish while you serve in this capacity?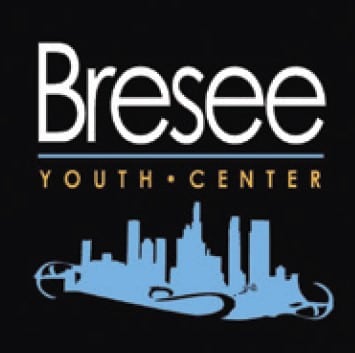 I hope to provide a safe haven for younme to go to at all. I mentor youth to discover their talents and gifts, support them as they overcome challenges, and teach them to believe in themselves and have faith. My goal is to empower youth to pursue their dreams and become future leaders who will make the world a better place for future generations. We hope to advocate for better education opportunities and safer housing conditions. Ultimately, we hope to end youth homelessness and youth violence. Father Greg Boyle of Homeboy Industries says, "Here is what we seek: a compassion that can stand in awe at what the poor have to cag people when home isn't safe or they have no horry rather than stand in judgment of how they carry it." That is the kind of ministry I want to live out.
What challenges have you or the organization had to overcome?
We needed to rethink how to serve our community during the COVID-19 pandemic. The pandemic increased housing and food insecurities in our community. To address these challenges, we had food drives and became a pop-up site for COVID-19 testing and vaccinations. We became a central agency in the Los Angeles area to support families needing rental assistance and food.
What are you most proud of that the mission has accomplished?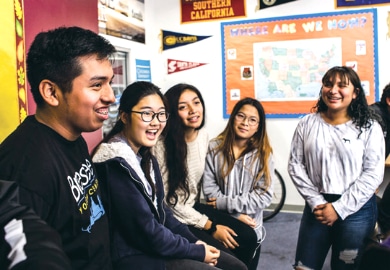 The youth we have mentored and counseled have returned to Bresee to serve others. Approximately half of the current staff at Bresee are youth who attended programs here. We have seen our students graduate from universities and are now teachers at local schools. We initiate conversations with parents to construct family strength and look within their rich cultural history in order to better support their children.
What kind of collaborative opportunities benefit this work?
Los Angeles Unified School District actively refers youth to our afterschool programs and at-risk students to the Gang Reduction and Youth Development program. Our spiritual faith partners include Young Life, Los Angeles First Church of the Nazarene, and the Dream Center. Through grants from the City of Los Angeles and support from L.A. County, we continue to support our families by providing food, mental health resources, and transportation to youth development activities. With the funding from the City of Los Angeles, we can continue running the rental assistance program, provide free tax services, keep our family center open, and run our gang prevention programs.
How can your DVULI family be praying for you as you move forward?
Pray our organization will continue to be financially supported by people who believe in our cause. Pray that the young people who come through our doors become leaders who will continue this work. Personally, I pray the Lord continues to provide me with strong faith to commit myself to service in spirit and actions as a mentor for urban youth. I also pray I remember Oscar Romero's words, "We accomplish in our lifetime only a tiny fraction of the magnificent enterprise that is God's work."
---
This article was published in the Summer 2022 issue of DVULI's On the LEVEL print newsletter.