Breakthrough: Korey "XROSS" Dean
Posted by: DVULI | May 27, 2021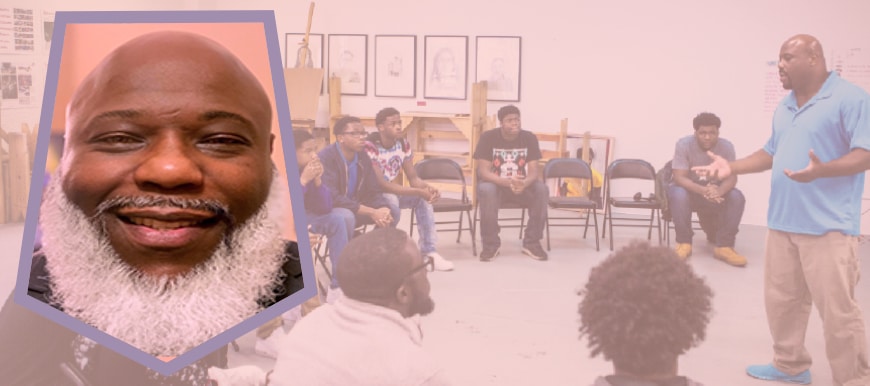 by Kimbelee Mitchell, Staff Writer
Korey Dean (Twin Cities 2018) has the gift of helping young men of color recognize their talents and life purpose by drawing from his own successes and failures. A rising young sports star and ranked as one of the top 50 blue-chip players in Missouri, Korey dreamed of playing D1 football on TV. One night, after a high school football game, a stranger approached Korey. The man, named Mr. Kalich, complimented his skill on the field but then asked Korey about his grades. Humbly, Korey fessed up to making Cs and Ds.
A leader in the local community, Mr. Kalich promised Korey he would get him a college scholarship if he followed his plan for success. Korey agreed to meet every day after practice at Kalich's house to complete his homework and receive tutoring in algebra by Kalich's sixth-grade son. This process, coupled with being mentored by Kalich, made it clear to Korey that something was missing from his personal development.
In a video interview titled Mentoring Kings, Korey continues his story and talks about how he played football at St. John's University, where he broke sports records and made the Dean's List. His dreams were further realized when he was recruited to play at University of Louisville in Kentucky. There he met his second mentor, Frank McKinney, the Dean of Students at the U of L.
"He taught me a lot," beams Korey. "Took me under his wing and gave me my first coaching opportunity." Korey went on to coach both high school football and basketball while at U of L.
Tragedy would strike when Korey's infant son and the baby's mother were involved in a severe car accident. The baby survived, but the mother of Korey's son was permanently incapacitated as a result. This forced Korey to become a single dad at age 20.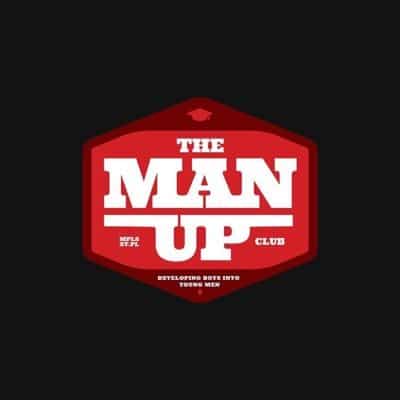 These and other experiences became the engine behind Korey's vision for the Man Up Club, a youth leadership program for African American male youth, ages 12-24. The vision came from deep down in Korey's soul and was launched in 2012 and became a 501(c)(3) three years later. While bits and pieces were clear to him, he needed to hammer out the entire plan so he could communicate it to others.
"Habakkuk 2:2 tells us not only to write the vision but to make it plain," he paraphrases. "It was not until I attended DVULI that I was pushed to make the vision plain, clear, and concise."
"I perceived my ministry as a hobby to do good deeds," he reasons. "I knew I had a vision from God to develop an urban ministry enterprise that consisted of a mentor leadership organization, a Christian hip-hop record label, and a festival to reach unchurched urban youth."
DVULI's personal and ministry assessment workshop teachings helped him "drill down on the value of mentorship," which is the core component of his organization. The ministry assessment model offered in the workshop allowed him to identify and understand his strengths and weaknesses. He learned how they function independently but are also interrelated.
"The Man Up Club operates with a large number of volunteers and ministry partners," Korey describes. "We combine business owners, youth workers, athletes, clergy, and residents in the community to serve as mentors to our young men."
Korey said that approximately 75 percent of his programming is through an interrelated approach to problem-solving, social impact, and youth development. Annually, they produce a national Christian hip-hop outreach festival that brings together 25 urban and suburban churches to work together in the inner city.
"The core values and healthy change were presented to me at a very critical time in my life when I needed it the most," explained Korey, who attended the first national conference in Orlando in 2018. "Permitting people to hold me accountable was pivotal. Learning how to balance the business of ministry with my personal values, such as family, was great teaching of wisdom."
Korey also found significance in the core value of interdependence that is taught at the same conference. "I would often try to wear too many hats and have a do-it-yourself mentality and working style," he admits. "This was my security that things would be done right, on time, and with excellence." Korey continues, "It ultimately became a weakness because, while I could ensure some of my values were met, the adverse action was that it was wearing me thin and limiting my productivity. I had to learn to let go and delegate responsibility to others, to train and trust them to perform. This was difficult for me to do, but it was the most liberating thing I did for myself and the organization. Learning the core value of interdependence gave me the confidence and the ability to work from a teamwork perspective and delegate responsibility, which allowed for growth and expanded ministry."
After completing DVULI, Korey developed a higher level of discipline that helped create the kind of balance he needed in his personal life. "I understand the value of balance and how the lack of it can have a profound and negative impact on the things that I value the most," he said. "I recognize if I am not taking care of myself, it negatively impacts my ability to be effective in ministry, and if I am overly focused on ministry, it becomes counterproductive."
This is a new season for Korey, who is realizing breakthrough in a manner that he could not foresee when considering whether or not to embark upon the DVULI learning journey. With an expanded support system of fellow alumni, Korey is grateful for trusting the process and what it has afforded him.
"Often in life, we accept assignments and opportunities because we simply want to give ourselves the best chance of success without being fully confident in the steps we are taking," he reflects. "DVULI has been an endless resource for personal and professional development, a well of urban knowledge and wisdom that never runs dry. There were so many golden nuggets given to me on my first day of orientation, throughout the entire course, immediately upon graduating, and many years after graduating to develop my ministry.
"DVULI does a spectacular job of authentically mapping out the personal and professional growth needed for people who have talent and who are called to serve the kingdom of God in significant ways," notes Korey.